Our Services

We offer professional services to meet your commerical or residential landscaping needs.
Our Projects

We've worked on a wide variety of projects, here you'll find a few of our recent projects.
Contact us

Do you have a question? Are you looking for a solution to a landscape dilemma?
ONE CALL IS ALL!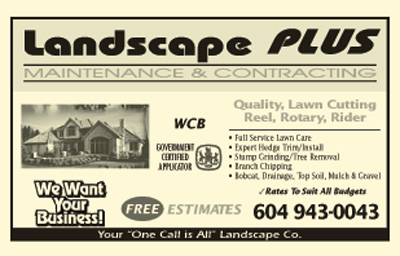 Monday, December 04, 2023
At Landscape Plus, we work with our clients to determine all aspects of your landscaping needs in order to deliver a plan that works best for you. We provide a diversity of services from difficult to reach tree trimming to custom retaining walls. Contact us for a free consultation.

What our customers say:
Hi Doug,
During this past month I've had three couples actually stop and ask me about my yard, they are very impressed. I have referred you with flying recomendations.
Darcy
You can also see our ad in the Yellow Pages Directory