Tree Service
Sept 2011 |
Design:
Landscape Plus |
Category:
Tree Services
Tree Removal
Tree removal is a project that needs to be done by a professional. At Landscape PLUS, our staff are skilled workers who have been properly trained in the safety and proper removal and limbing of trees. We are fully insured by Worksafe BC, this is for our customers' protection as well as our employees. Did you get a quote from the "cash guy" down the street? It isn't worth the risk of liabilty you face if the worker is injured on your property. There are proper procedures that ensure a successful and safe removal of even very large trees. If you have questions about tree removal, contact us at 604.943.0043.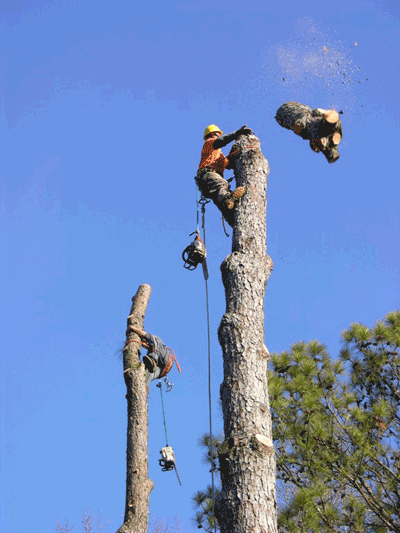 Two climbers on a recent project. The keys are safety and efficiency.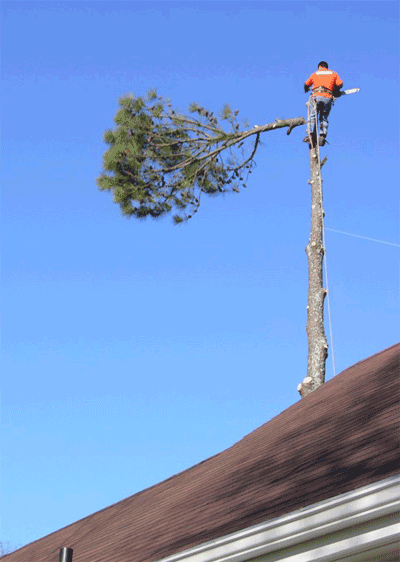 Climber removing the top prior to working his way down the trunk.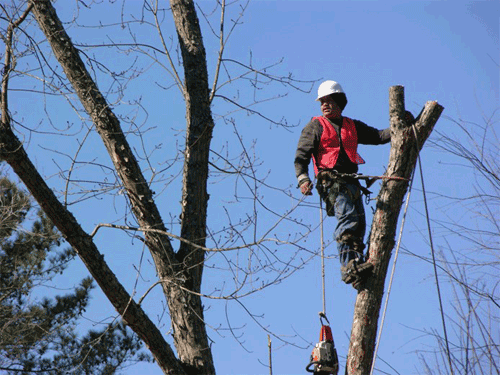 Having the proper equipment for the job is critical. While our tree climbers put safety first, experience allows them to get the job done cleanly and on time. Landscape PLUS provides all the tools and machines required - from cutting, to chipping, to stump removal and grinding. We're your one stop for all your tree removal and limbing equirements. Contact us at 604.943.0043.